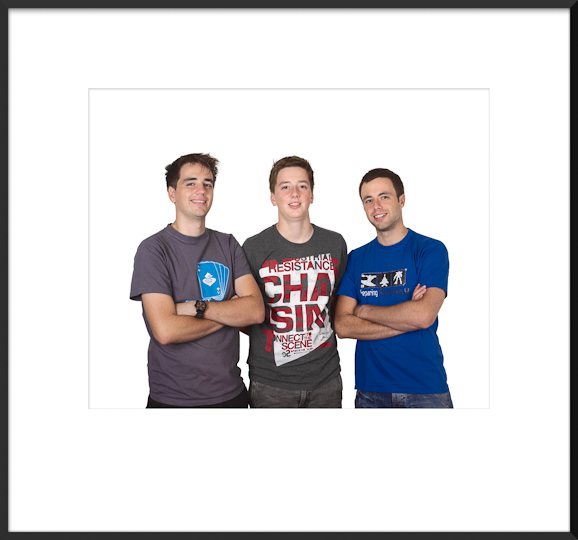 It has taken forever before I was satisfied with the results of the portrait I made of Steven, Sander and Jasper in October 2011. This picture will be printed 80 cm wide and mounted unframed.
Hasselblad H3D-22 with a HC 2.8/80mm lens, 2x 500Ws Bowen studio flash.
Look here for a larger version and a close-up, showing the incredible detail of camera and lens.