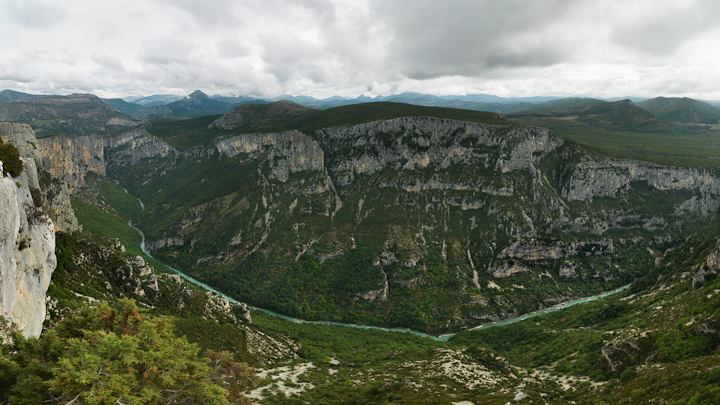 The Gorges du Verdon is one of the best-known canyons in the South of France. In the Alpes of the Haute Provence, the canyon is some 50 kilometers long and takes the river Verdon to the Lac de Sainte Croix. Every year at the end of September one of the upstream reservoirs is flushed, releasing a 25 m3/min water flow for two days on a row. This creates a once-a-year opportunity for die-hard whitewater kayakers to make this one or two-day's descent down the canyon. This year, Jasper was one of the kayakers. The question whether he had a better time kayaking than I had photographing is still unresolved.
This 120 deg panorama was composed of 17 exposures from a Hasselblad H3D-22 with a HC 3.5/35mm wide angle lens.
For a larger image, look here.