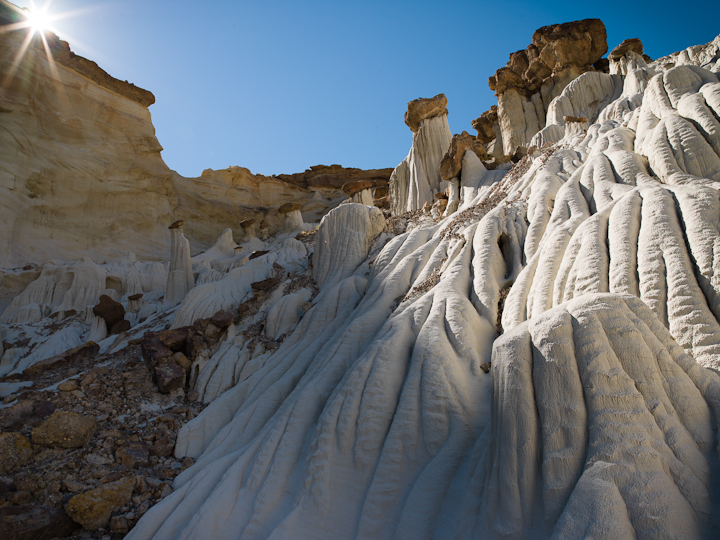 The Southern part of Utah and the Northern part of Arizona are known for their rock formations. Grand Canyon and Zion National Parks draw millions of visitors year in, year out. If you like rock formations, there is more to choose from in this area. Vermillion Cliffs National Monument, just North of the Grand Canyon North Rim is 1.8 million acres large and almost completely desolate. Sites in the backcountry are hard to reach and require 4×4 vehicles, ATV's or a pair of hiking shoes and plenty of water. For the less adventurous, Monument Valley and Antelope Canyon are easier to access and equally scenic.
Look here for more pictures of the area.
Camera: Hasselblad H3D-22, HC 35mm wide angle lens.